Accueil > News and Events > Partnership with Print Process Champions
Partnership with Print Process Champions
Sinapse partners with Print Process Champions Group
As you will see below we have common interests in improving skills !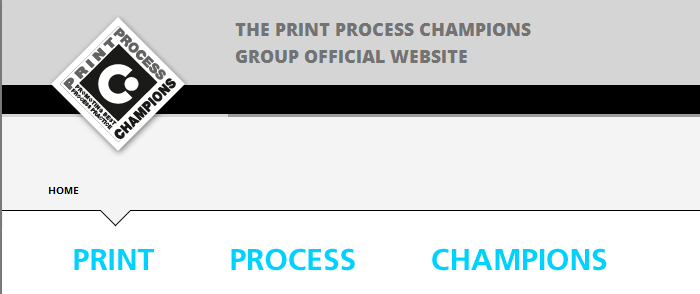 The Print Process CHAMPIONS is an international platform to collect, structure, share and promote
generic best practices
for all printing processes, materials and print products. Best practices are central to optimising quality, reliability, economic and environmental performance. This non-profit organisation is funded by Sponsor Company Members working with
Industry Associates
.
We strongly recommend them.