Accueil > Products > Product options > Console integration
Console integration
Offset simulators Integrated Into Press Consoles
Simulators can now be integrated directly into the press console. The operator runs the virtual press in exactly the same way they run their real press. This is dramatically effective when preparing for a new press installation. It is also fantastic for training centers who supply continued education to working printers.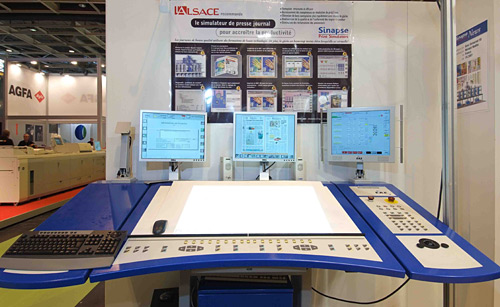 Installations of this technology have been done for Newspapers such as Gannett, Arlington Heights, Thomson Newspapers, Singapore Press Holdings Omaha World Herald, Suppliers like SUN Chemical and Training Centers like Stuttgart, Sao Paulo, Rennes, and Press and Console Manufacturers like MAN, KBA, ABB,EAE.
Contact your press manufacturer or Sinapse Print to find out more.